Best wishes for 2021
Published - Fri, Jan 1, 2021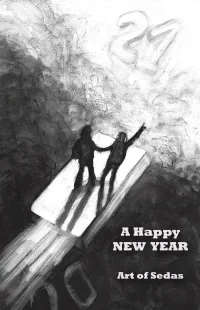 My best wishes for the new year. Let it be a creative year full of new art and more importantly a good health for you & your relatives.
Our Redbubble printed articles shop is updated
Published - Mon, Aug 24, 2020
We have updated our Sedas Redbubble shop with all our latest artworks including our recent 'Digital Waves' art series.
You can now print these art works on a whole range of articles ranging from clothing, household items to electronics gadgets.
Academy on Air
Published - Fri, Apr 3, 2020
The academy started the 'Academy on Air' initiative to stimulate art students to continue to work from home on there art works and to show pictures of there working spot via the social media.
Night of the Academy
Published - Mon, Jan 27, 2020
Last weekend of the 25/26th of January there was the 2 yearly event 'Night of the academy' which features a non-stop flow of events at the art & music academy in my home town Sint-Niklaas.
Best wishes for 2020
Published - Wed, Jan 1, 2020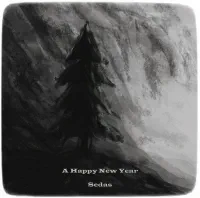 My best wishes for the new year. Do not forget to enjoy the small things in life and be creative … With warm greetings, Steven
Disegno - Exposition at the Academy
Published - Wed, May 1, 2019
The exhibition 'Disegno (Drawing) - The drawing as a process' is on display in the academy of Sint-Niklaas.
This exhibition consists of 2 parts in which drawing is represented as a process in all its facets - 'the result' (part 1) and 'the sketch / design as the basis of an artistic process' (part 2).