Academy New Year
The new school year 2022 - 2023 at my local academy in 'Sint-Niklaas' has started again.
This will be my 9th year already. Time sure does fly.

I am going to focus again on expanding my 'March 2 Infinity' art series and universe.
Including new landscapes of our desolate world, torned away figures in search of their hope in the skies and beyond and portraits of transhumanists in search of the eternal life.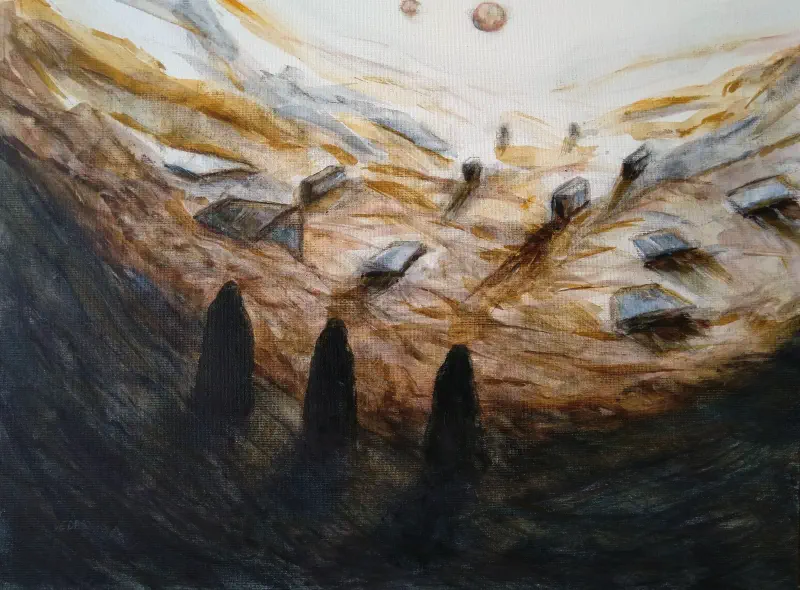 The first weeks brought already inspiration, various sketches and some new works …
Looking forward to yet another creative year.
Steven